Sophie Teede
Environmental Manager, Busselton Jetty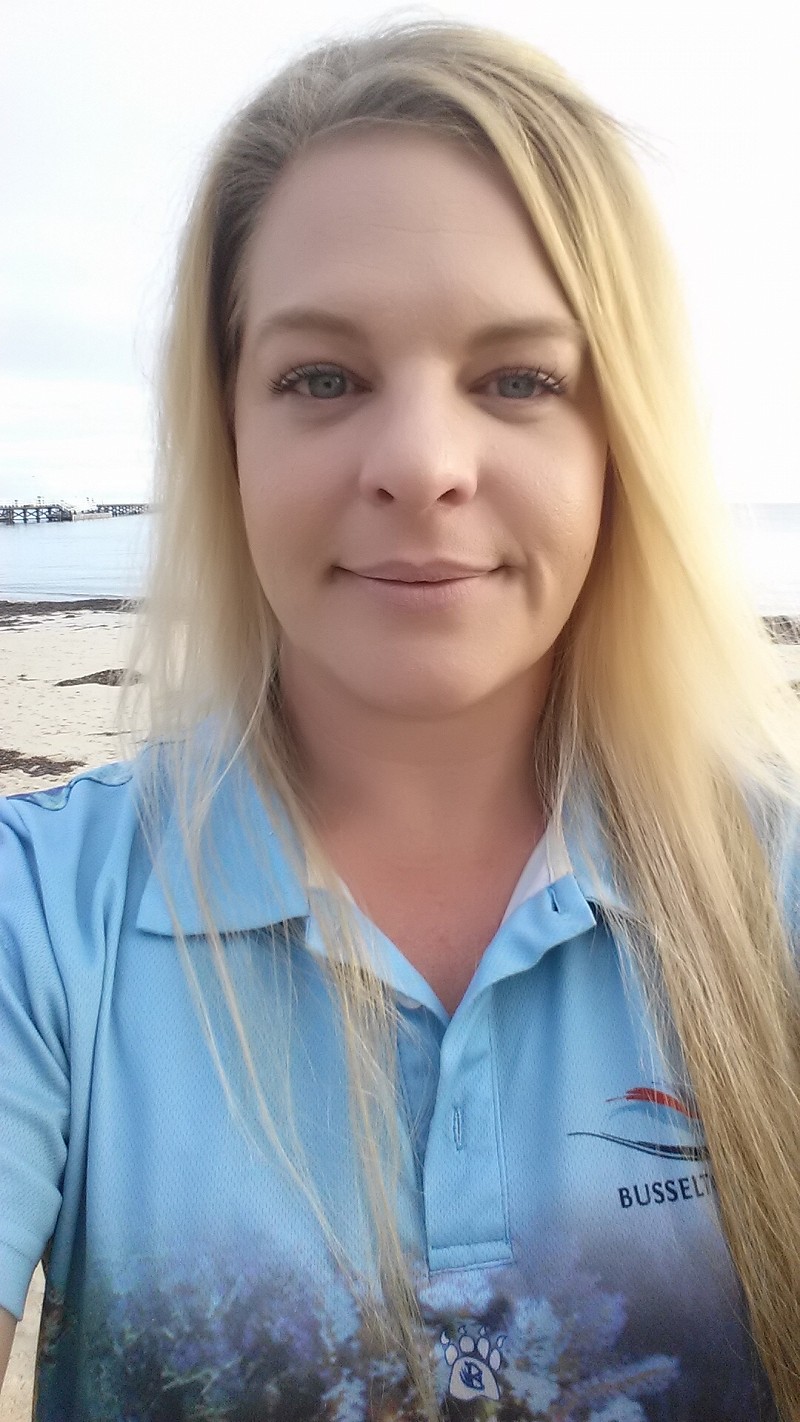 Presentations
Biography
As Environmental Manager for Busselton Jetty, Sophie oversees all aspects of environmental management, assessments, and sustainability within the organisation. Being a marine scientist, with her extensive knowledge of the local marine environment, she also conducts environmental monitoring programs, marine debris removal and is the creator of a unique method for rehabilitating soft corals and sea sponges on the jetty's piles. An avid SCUBA diver, Sophie likes nothing more than the opportunity to dive, exploring beneath Busselton Jetty and the extensive seagrass meadows nearby. Sophie has a strong interest in education and community engagement. She sits on the South West Australian Marine Parks Advisory Committee to advise on Commonwealth Marine Park management, is a member of the Australian Marine Science Association, the Malacological Society of Australasia and has previously volunteered with the Western Australian Museum Laboratories and State Department of Fisheries.
Abstract
The Value of a Fish and the Importance of Marine Protected Areas in Ecotourism
What is the economic value in viewing a single fish? Is it possible to quantify the magical experience a fish provides when we glimpse into the underwater world? Busselton Jetty Incorporated's (BJ Inc.) Underwater Observatory is one of just 6 underwater viewing buildings in the world. BJ Inc.'s operations proudly promote their natural viewing experience, with little physical contact or feeding taking place between humans and marine life. The Observatory sits 1.7km out to sea within the Busselton Jetty Sanctuary Zone, part of the Ngari Capes Marine Park.
There has been some level of marine protected area around the Underwater Observatory since 2004, with the area being officially included in the State Marine Park, Ngari Capes in 2018. Has this marine protected area been beneficial to our adjacent ecotourism experience?
The artificial reef habitat provided by the jetty structure and subsea buildings provides a significant amount of shelter and food for hundreds of marine species. A high diversity of resident and transient fishes and megafauna, enjoying the protections of being within a marine sanctuary, are regularly viewed from the Observatory windows by thousands of visitors each year.
Some fishes have made their territory in the environment immediately outside the Observatory building and may be viewed many times an hour by visitors, day in and day out. Little do these fishes know that their simple presence contributes significantly to the economic sustainability of Busselton Jetty's tourism operation.
Travel to WA now open to QLD, TAS, SA, NT, ACT!