Phillipa Harrison
Managing Director, Tourism Australia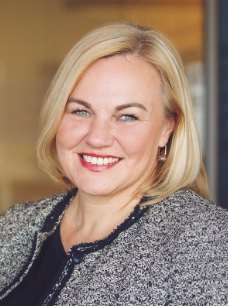 Presentations
Biography
As the Managing Director of the nation's global tourism marketing agency, Ms Phillipa Harrison is responsible for driving Tourism Australia's strategies to create sustainable demand for Australia's tourism experiences internationally; and working with the tourism industry to achieve its Tourism 2020 strategy goals of growing overnight visitor spend to more than $115 billion annually.
Ms Harrison and her team at Tourism Australia, in partnership with industry, have sought to drive the contribution from international visitors to the Tourism 2020 goal, with spending by international visitors reaching a record $44 billion in 2018. These results have also assisted the industry in achieving its Tourism 2020 goal two years ahead of target, with overnight international and domestic visitor spend reaching $117 billion in 2018.
Joining Tourism Australia in February 2017, Ms Harrison took up the role of Executive General Manager International to lead the organisation's international operations for Asia, the Americas, Europe and New Zealand as well as Global Distribution and Partnerships.
In this role, Ms Harrison has overseen Tourism Australia's network of international offices spanning 12 countries as well as managing airline relationships and distribution channels, that are vital for attracting international visitors to Australia.
Prior to joining Tourism Australia, Ms Harrison spent six years working for Hamilton Island Enterprises and before that held a variety of senior sales, marketing and product roles at Viator Systems (Sydney), Base Group (Sydney), STA Travel (London), Contiki Holidays (London), and Trailfinders (London).
Ms Harrison holds a Bachelor of Arts (Mass Communication and Psychology) from Macquarie University and an MBA from AGSM at the University of NSW.
Travel to WA now open to QLD, TAS, SA, NT, ACT!