Penelope Street
Founder and Director, Narrowcasters Pty Ltd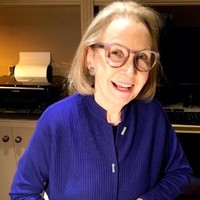 Presentations
Biography
Penelope Street is the Founder and Managing Director of Narrowcasters Pty Ltd. Narrowcasters is a Sydney based company that provides audio guide services to cultural, heritage and visited sites around the Australian, Asian and South Asian region. The business was founded in 1988 and since then it has expanded its base beyond Australia to sites in Thailand, Singapore, New Zealand, India, Malaysia, Laos and Cambodia. Penelope was educated at Abbotsleigh School in Sydney and the University of New England in Armidale, Australia. In 2016 Penelope was named the Businesswoman of the Year by the Australia India Business Council.
Penelope works with a range of clients both in the public and private sphere. These include, although not limited to, the Sydney Opera House; Kiwi Bird Park in New Zealand; Hellfire Pass Memorial Museum and Walking Trail in Thailand; the Jodhpur Mehrangarh Fort and the Prince of Wales Museum in India; the Viengxay Memorial Caves in Laos; the Changi Prison in Singapore; The Killing Fields in Cambodia. In Margaret River Narrowcasters operates in Mammoth Cave and undertook an audio guide service at the Cape Leeuwin Lighthouse until recently.
Abstract
Technology Applications to Drive the Evolution of Ecotourism
Audio guide experiences, although we have not necessarily been acutely conscious of it, have been at the heart of some of the best tourist sites in the world. Well crafted audio programs, when accessed randomly whilst walking around an eco site, can beautifully enhance a tourist's experience whilst supporting, but not competing with, the visual experience. In order to achieve this the technology used at the site must provide an immersive, engaging experience. It should not become a toy or gadget that the visitor plays with as he or she walks around. The delivery system must be able to transport the visitor to another time and place, but too often the technology used becomes the main focus. The technology should be almost invisible – becoming the hidden personal tour guide.
To quote Pine and Gilmore again, 'before a company can charge admission, it must design an experience that customers judge to be worth the price. Excellent design, marketing and delivery will be every bit as crucial for experiences as they are for goods and services. The other dimension of experience describes the connection, or environmental relationship, that unites customers with the event or performance. At one end of the connection spectrum lies absorption, at the other end, immersion.' Most of our Narrowcasters audio tours are included in the admission price. This adds value to the visitor experience and allows the site owner to justify charging a higher admission fee.
In this presentation, Penelope Street, the Founder and Director of the Narrowcasters Group, will explore the growth and role of Audio Programming at visited sites around the world, whilst giving personal case studies of how and why outdoor sites in particular benefit from different audio technologies.
Travel to WA now open to QLD, TAS, SA, NT, ACT!