Louise Cashmore
Curator, Origins Market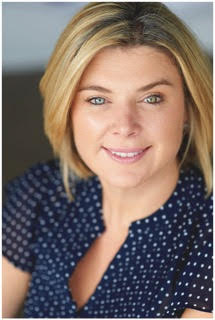 Biography
Louise Cashmore has been involved in making things happen in the food, art and agri-tourism spaces across the globe for more than two decades. Louise was integral to the launch of the very first Cape Gourmet Festival in South Africa at the time when political sanctions were just being lifted in her country of origin, and she was instrumental in establishing the City of Cape Town as one of the world's favourite food and cultural tourism destinations.
Louise became responsible for the strategic marketing arm of Fiera Milano Africa, as the global exhibition and trade fair brand grew their foot print to include all the major continents.
With a degree in Marketing and Economics, Louise became renowned for conceptualising and delivering major events/destinations - all successfully focussed on enhancing social sustainability and tourism; leveraging local and cultural heritage through food, wine, art and design authentically and originally.
In 2019, Louise was appointed by Erceg Management, a proudly WA family business, to spearhead a unique initiative for Western Australia, Origins Market. The concept involved creating a one-stop destination for foodies, families and the eco-conscious to experience the very best of WA's produce and products under one roof. Blurring the lines between production and consumption, Louise's vision for Origins Market was to offer visitors a platform to connect meaningfully with the origins of the produce and products from WA.
Rooted in the conviction that the whole is always worth more that the sum of its parts, Louise is passionate about celebrating local communities and connection. "It's a place for many hands to come together to truly celebrate Western Australia, its produce and its people."