Lisa Shreeve
Chief Executive Officer, Busselton Jetty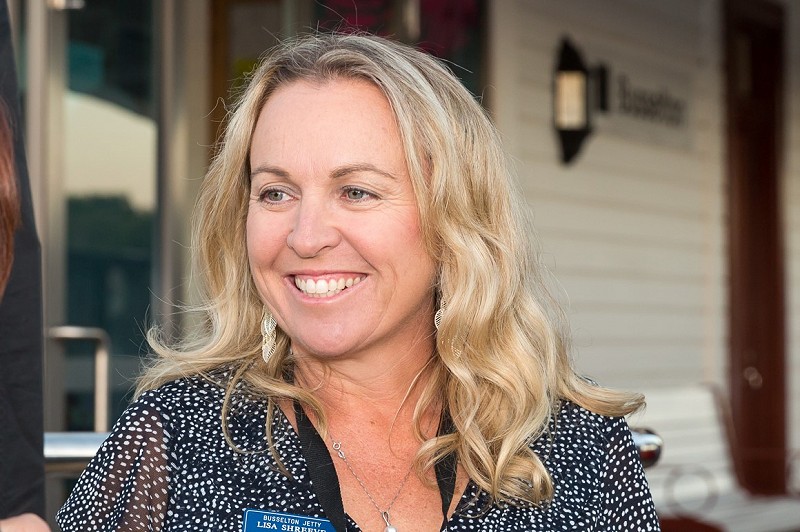 Presentations
Biography
As the CEO of the Busselton Jetty, and born in Bunbury, Lisa is proud to work with a community of passionate locals who saved the Busselton Jetty after Cyclone Alby and continue to volunteer their time to the town's heritage icon – that is Busselton Jetty Inc, the not for profit organisation that runs the businesses on the Jetty and contributes 25% of its income to its sustainability.
Lisa has a Bachelor of Business, a Masters in Regional Development, has Environmental Auditing qualifications, has worked in the non-profit, public sector and private sector for the past 28 years, most recently as General Manager of Veolia Transport WA trading as South West Coach Lines, a internationally owned business with over 200 staff. She lives in Busselton with husband Nathan and daughter Calista, two dogs and two bunnies, with a son Cooper at University in Perth. BJI's mission is to ensure the Jetty is here for future generations and it is Lisa's goal to ensure her grandchildren get to enjoy it and pass this legacy on. Lisa has been an Olympic torch bearer on two occasions, represented Australia at the United Nations Sustainability Conference, captained a State Netball team and won many awards in her career including being a Telstra Small Business Finalist and Young Australian of the Year finalist. She is loving her job at the Busselton Jetty, recently awarded WA's Major Tourist Attraction in 2018 and 2019 and last year the Sir David Brand Medal for Tourism, and is enjoying getting out and about to meet people and talk about the huge opportunities for the Jetty and Busselton.
Abtract
Evolution of Ecotourism
Is environmentally friendly tourism a movement driven by the tourism's industry's need to do the right thing or consumer's need to feel good about travelling?
Before COVID already a movement existed of people against air travel because of climate impacts; while people want to travel, they also grapple with buying carbon offsets. Busselton Jetty has been working on many socially conscious initiatives encouraging visitors to not only feel good about contributing to the ongoing sustainability of the 155-year-old Jetty, but also to make a pledge to look after the environment.
From Voluntourism to Clean Oceans to Carbon Offsets, Busselton Jetty has many programs that visitors can actively or passively get involved in. During COVID, with the movement to caring for our community, Busselton Jetty has also researched the United Nations Sustainable Development Goals to contribute to the bigger picture and be socially responsible in new ways. Part of this is because BJI wants to do the right thing and give more than it takes, also because consumers want it.
In the post COVID-19 world, a lot is spoken about the "new normal" and "socially responsible travel".
Being a responsible traveller is a not a new concept but post COVID there is promise of new beginnings wanting to feel good about sustainable travel.
So how do people become responsible travellers at the same time as allowing the tourism industry to go about its business without impacting too much on the planet? And does the industry afford to do this?
Travel to WA now open to QLD, TAS, SA, NT, ACT!