Kerran Olson
Master by Research Student, Edith Cowan University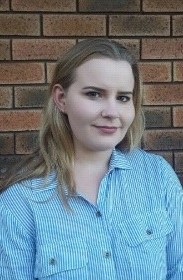 Presentations
Biograhpy
Kerran Olson is a Master by Research student at Edith Cowan University's School of Business and Law. She holds a Bachelor of Arts in Writing and Indigenous Studies, as well as a Bachelor of Business majoring in Tourism and Hospitality Management, and has had articles published in international publications such as Malaysia's 'Daily Express', Sabah Malaysia Borneo' tourism magazine, and Geoconservation Research journal. Kerran has also received several academic awards including the Zonta International Jane M. Klausman Women in Business Scholarship Award, a Tourism Council Western Australia Award for Excellence in Tourism and Hospitality, and the 2020 GSA Endowment Fund Honours/Masters award for Western Australia.
Kerran's areas of study combined with a personal interest in sustainability encouraged a passion for more holistic forms of tourism, including ecotourism, cultural tourism, and geotourism. This led to development of the research project, Stakeholder perceptions of geopark establishment: an exploratory study of Rottnest Island as a potential geopark site.
Abstract
Stakeholder Perceptions of Geopark Establishment at Rottnest Island
Geotourism is a growing niche form of tourism, popular amongst tourists for its holistic and sustainable nature. Geotourism supports a focus on an area's geological features with environmental protection and educational aspects, whilst generating community benefits and economic return. Geoparks are a major vehicle for geotourism, with the UNESCO Global Geoparks program recognising sites of international value, and allowing for the conservation, education, and appreciation of these sites valued for their historic, cultural and natural heritage.
Although there are currently no UNESCO recognised Geoparks in Australia, the potential for geotourism to be developed as a valuable tourism opportunity has been acknowledged with Rottnest Island named as a potential Geopark location in the State Planning Strategy 2050. Rottnest Island boasts unique natural features including geological formations, flora, and fauna, as well as a history of Indigenous significance. These features not only ensure it is a site of significant local value and international interest, but also align it with the underlying principles of geotourism.
A qualitative study was conducted to explore stakeholder attitudes regarding geotourism, and to identify any perceived barriers and challenges associated with geopark establishment at Rottnest Island. A total of 21 opinion leaders were interviewed, representative of key stakeholder groups including tourism industry representatives, governing bodies, and community groups. Data analysis revealed an overwhelmingly positive perception, with a majority of stakeholders indicating an intention to support geopark development. The potential for geotourism to support environmental sustainability, education, and reconciliation were identified as key benefits.
Travel to WA now open to QLD, TAS, SA, NT, ACT!