Josh Whiteland
Koomal Dreaming, Wadandi Cultural Custodian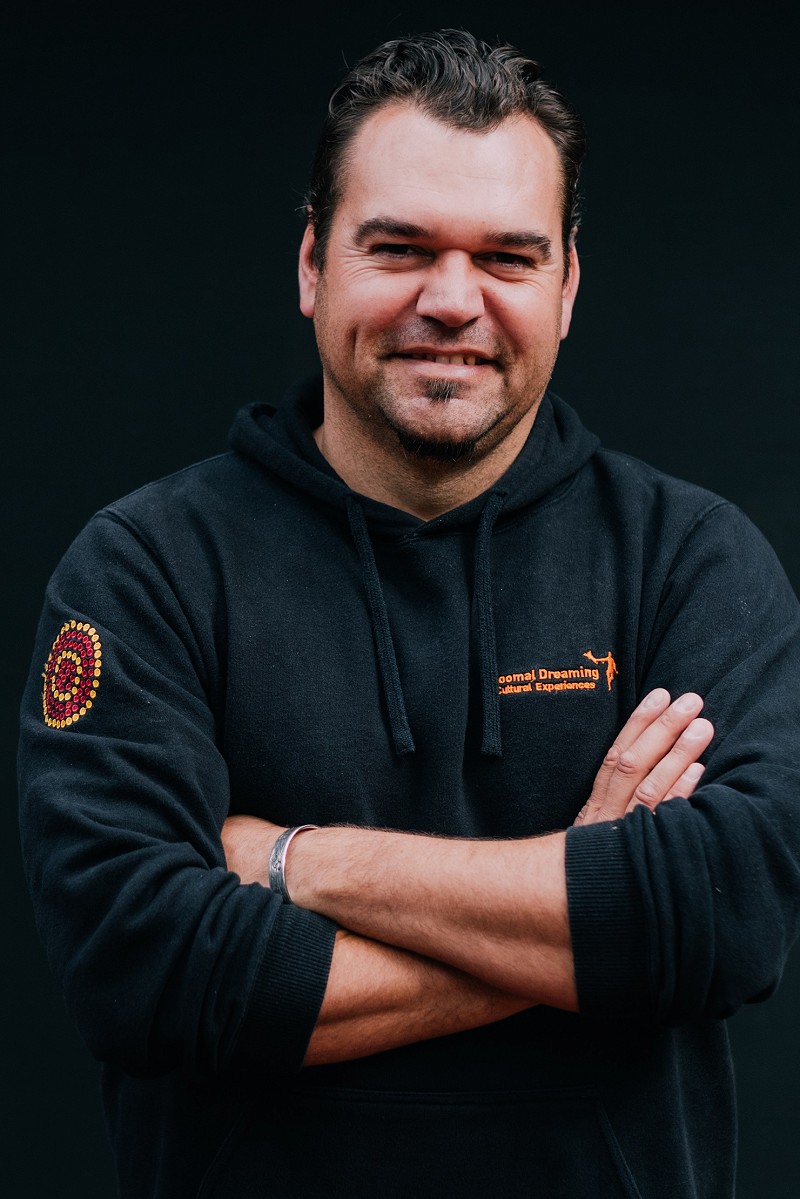 Biopgraphy
"Koomal" is the traditional name of Wadandi man Josh Whiteland. Koomal is the Wadandi word for brushtail possum and the totem chosen for him by his Wadandi Elders.
Passionate, learned and spiritually aware, Josh has a personal commitment to sharing his knowledge of his culture and lore with visitors. It is for this reason he created 'Koomal Dreaming' so that he could communicate at least part of his connection with his land and his people with guests from around Australia and the world.
Koomal Dreaming Based in Dunsborough, 'Koomal Dreaming' provides an opportunity for visitors to experience authentic Aboriginal cultural experiences. Josh provides guests with the opportunity to discover cultural activities and traditional lifestyles of the local people, taste native foods, hear the dreaming stories and ancient sounds of the didgeridoo, explore the diverse landscape, plants and animals that connect them. Josh takes visitors deep into Ngilgi Cave delivering a unique didgeridoo cave experience.
Koomal Dreaming prides itself on delivering authentic cultural experiences that engage customers and create awareness. Being a Wadandi man, Josh shares his culture with visitors, respecting the aspirations of the traditional owners of which he is part of and is passionate about Caring for Country.
Travel to WA now open to QLD, TAS, SA, NT, ACT!