Angus M Robinson
Managing Director, Leisure Solutions Pty Ltd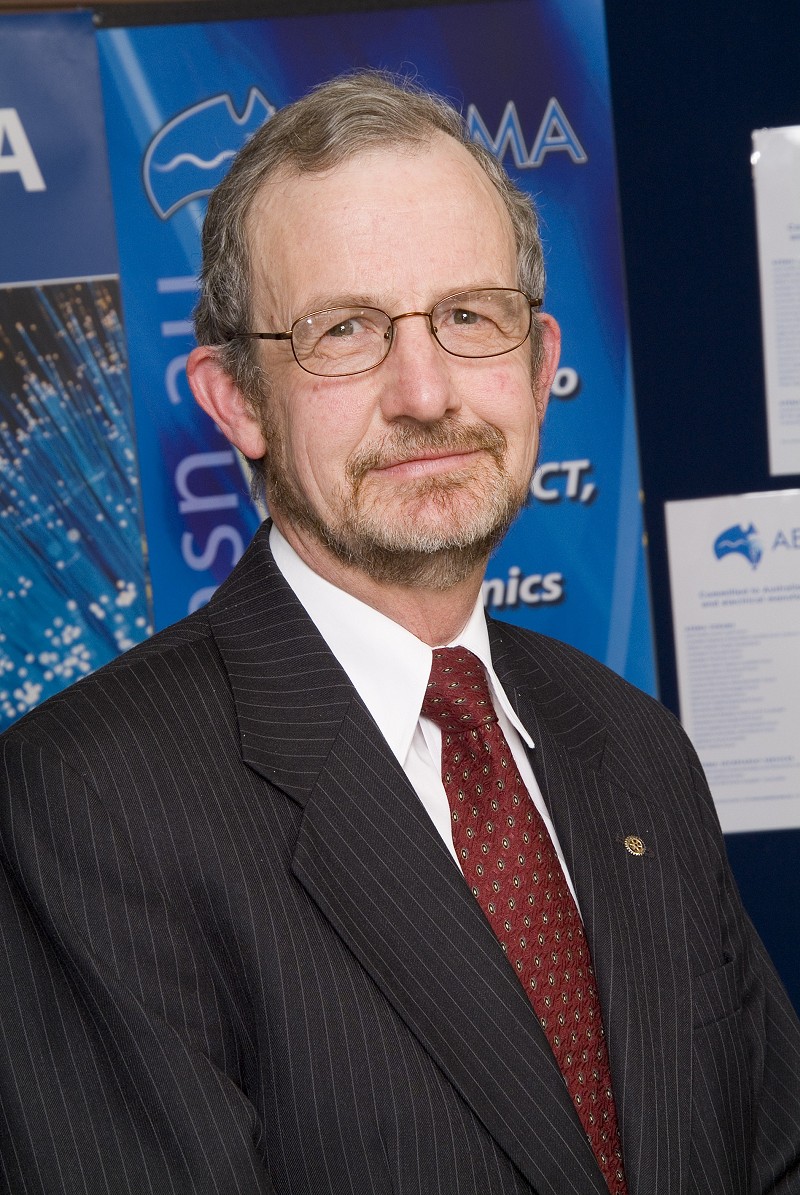 Biography
An exploration geologist by profession, Angus established Leisure Solutions® in 1993 joining Ecotourism Australia Ltd as an early member. In recent years he has served as Coordinator of the National Geotourism Strategy for the Australian Geoscience Council and is also a member and inaugural chair of the Geotourism Forum of Ecotourism Australia.
After 25 years working in information and communication technology and manufacturing industry development roles in an executive capacity, he has been engaged in ecotourism activities in Queensland's Scenic Rim as an eco-certified tour operator as well as in developing geotourism in the Red Centre, Blue Mountains and Flinders Ranges national landscape areas. In earlier years he has enjoyed roles as the Director, Commercial Services at Taronga and Western Plains Zoos, as the inaugural Director of Sydney's former Earth Exchange museum, and has managed the Mt Hotham Alpine Resort in Victoria during its early developmental period.
Abstract
Augmenting the Geotourism Experience through New Digital Technologies
In developing a National Geotourism Strategy for Australia, the Australian Geoscience Council has recognised that state-based geotourism maps can be supplemented by publications, as well as consideration of new ICTs (e.g. smartphones, 3D visualisation, augmented reality and virtual reality) and GIS technologies as a cost effective means of accessing and better communicating geological content for tourists throughout regional Australia.
Several groups have formed in Australia to trial these technologies with a view of realising some commercial opportunities with geotourism in mind. In South Australia the Geological Society of Australia has developed field guides for many areas of outstanding geological significance e.g. Hallett Cove, the Flinders Ranges and Victor Harbor amongst the set of 10 guides produced so far, https://www.gsa.org.au/Public/Publications/Field_Guides/
The Geological Survey of South Australia is likewise producing interactive, online Google Earth-based, Discovery Trails as virtual geotours https://discoverytrails.sarig.sa.gov.au/ while at the University of South Australia the Project LIVE (Learning though Immersive Virtual Environments) http://projectlive.org.au/ initiative is highlighting some significant outback areas with interactive virtual geotours, including drone and field video recording, 360 degree GigaPan panoramas and a range of other interpretive materials.
Danxiashan UNESCO Global Geopark of China has been working closely with DJI Technology, the world's largest manufacturer of aerial photography systems, in applying drones to locate, identify, map and monitor geohazards, bush fire, illegal land use, forest clearance and vegetation growth in the geopark. It is cost and time effective particularly in the preliminary survey of a large area.
These technologies will impact on future geotourism/ecotourism product development.
Abstract
Delivering a National Geotourism Strategy for Australia
As a geoscience development opportunity, the Australian Geoscience Council has decided to formulate a National Geotourism Strategy to accommodate the orderly development of major geotourism projects (which might include geoparks) and other activities (such as geotrails) in line with overseas trends and domestic regional development imperatives. It is intended that this strategy will complement the National Ecotourism Strategy completed some 25 years ago. The Strategy will be based on a number of agreed themes (also relevant to ecotourism) which include the following.
Consideration of new digital technologies (e.g. delivered through smartphones and in visitor interpretation centres - 3D visualisation, AR & VR) as a cost effective means of accessing and better communicating and interpreting content for travellers.
Consideration of establishing a national set of administrative procedures for 'georegional' assessment to provide for potential geopark nomination at state and national levels, and as approved by governments, at a UNESCO Global Geopark level.
New Geotrail development – local, regional and national engagement to open up dialogue with existing walking, biking and rail trail interest groups and operators to highlight the availability of quality natural heritage data.
Mechanisms for collaboration with providers of other areas of natural (bioregion) and cultural heritage content (including indigenous) as well as with specialist groups with interests in flora and fauna.
Professional development opportunities for geoscientists wishing to develop content interpretation and tour guiding skills for enhanced interaction with the public, and engagement with the Savannah Guides and the professional group Interpretation Australia.