Dr Alan Briggs
Director, Natural Heritage and Culture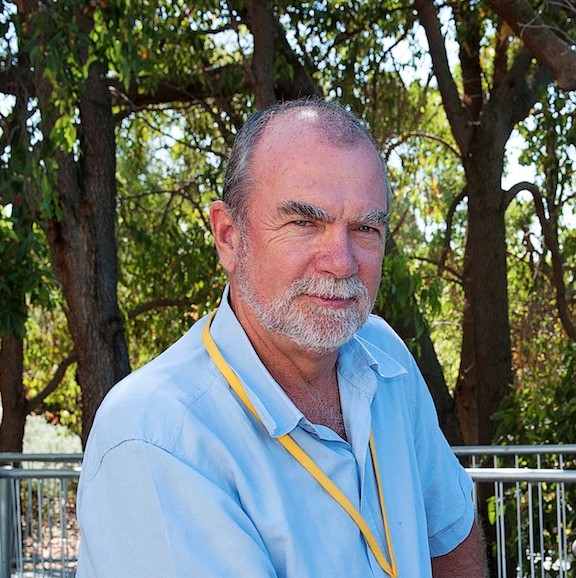 Presentations
Biography
After 40 years in Western Australian government working in forestry, land conservation and management; recreation and tourism; a 3-year appointment as Policy Officer (Forests) to the Minister for Forests, and 5-years managing the Natural Heritage program in the WA National Trust, Alan retired from the government in 2010.
Using his MBA (Tourism, Edith Cowan University), Alan lectured in a range of tourism units at ECU from 1997, becoming an Adjunct Lecture in 2009. In 2010, Alan lectured full time in tourism at Murdoch University (2011), reappointed part time in 2012 to mid-2016. Alan established Natural Heritage and Culture (NHC) for consultancy work, is still a FACET member, and has strong interests in Eco-tourism, Geo-tourism, and Geo-parks as well as Indigenous engagement in land management, tourism and Geoparks. Alan studied towards a PhD (2012, Murdoch University) focusing on stakeholder perceptions of establishing a Geopark in the Wheatbelt of Western Australia. The thesis has now been submitted.
Abstract
Findings about Stakeholder Perceptions about Geoparks in Australia and Addressing the Perceptions and Myths through a case study in Western Australia: The Aspiring Westralia Granite Way Geopark
Stakeholders hold the key to establishing Geoparks in Australia. There has been a shift in government thinking about Geoparks since the 2009 Environment Protection and Heritage Council communique recommending Geoparks not be supported in Australia. It is now possible, that if State governments show support for Geoparks, the Federal government will assist in recommending aspiring Geoparks to UNESCO for recognition as Global Geoparks. However, despite the global success of Geoparks internationally (147 in 41 countries), there remain perceptions and myths about Geoparks in Australia. Global Geoparks attract UNESCO branding with associated marketing and promotion. Global Geoparks are community-led and achieve geoheritage protection through education and sustainable development. Geotourism is the key driver for economic returns for Geoparks. Research in the Wheatbelt of Western Australia has shown that stakeholders hold the perception that Geoparks represent a sound strategy for revitalising rural areas. Current research findings indicate that stakeholders consider Geoparks as a positive way of creating businesses and jobs in rural area, and they are prepared to support Geoparks as a renewal strategy. Other research findings included consideration of the myths about Geoparks such as the perceived green veneer of UNESCO, confusion about the word "park" and clashes with grazing and mining industries. This presentation will outline the findings of this research and address the perceptions and myths associated with Geoparks.
Travel to WA now open to QLD, TAS, SA, NT, ACT!