Yvonne Shepherd
Founder & Chief Executive Officer, Women's Fitness Adventures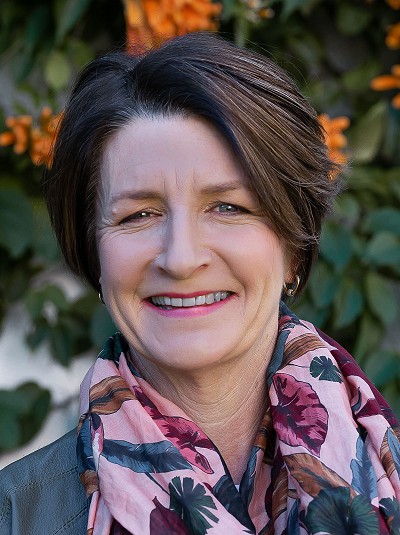 Abstract
The Road Less Travelled: why middle age women matter
This presentation will focus on current marketing trends within the female travel market (specifically women 45 plus) and the subsequent opportunities for Ecotourism Operators in Product Development and Strategic partnerships.
Specifically:
What women want from travel and what does that mean for operators?

How to capture the segment that is no longer content to simply "retire to the couch" or "tow the van" and drink wine.
Experiences create the action of ecotourism warriors
How women can help spread the values and vision of ecotourism
Why middle aged women matter.

How travel and adventure contribute to wellbeing and social inclusion amongst women (and the wider community at large)

Why "being well" matters to a certain segment of consumers
Why being part of "something bigger than themselves" is important
Why we all need to feel we belong

How slight tweaks to existing tourism/product offerings can differentiate you from your competitor

Delivering a 'bucket list" experience without breaking the bank
Using the customer experience to grow your brand through "raving fans"

The pros and cons of Strategic Partnerships, how passion and profit can co-exist and the long term benefit of business relationships.

Work in partnerships to create unique product offerings
How partnerships can create learning experiences
Deliver real benefits to the local operator/community
Biography
Yvonne started Women's Fitness Adventures over 5 years ago and is most proud of the impact she has had and is having on women's lives.
Her passion is to help middle aged women become fitter, stronger and more active through a shared fitness adventure whilst connecting to a like -minded community.
Since inception, Women's Fitness Adventures has grown over 500% predominantly via word of mouth.
Yvonne has over 30 years Marketing some of the world's largest household brands, a thirst for travel and adventure and a lifetime of "gathering women together.
She is an active member of Fitness Australia and was the Her Business Member of the Year 2017.
As one of 20 women in the 2019 Queensland Voices Campaign being delivered in partnership with the Queensland Governments Office for Women, she represents 5 women in the Health and Wellness pillar as recognition for her work in helping to deliver the Queensland Women's Strategy.