Tony Sharley
Managing Director, Murray River Walk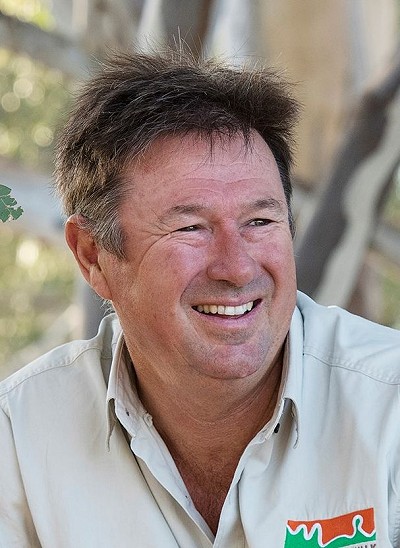 Biography
Tony Sharley is the Managing Director of Murray River Walk which he recently established in 2016. Murray River Walk joined the Great Walks of Australia collective in 2017 and won the Ecotourism category in the South Australian Tourism Awards in 2017 and 2018.
Murray River Walk enables people to discover the magic of Australia's greatest river by being there experiencing its sunsets and sunrises, its red gum forests and spectacular coloured cliffs and the stories of its Aboriginal custodians, pioneering past and its challenging future imparted by passionate guides.
Tony's knowledge of the Murray River and a career working on wetlands and rivers led to the idea of a multi-day walk along the river and staying on a houseboat each night that moves to the new daily walking destination. Local foods including farmed Murray Cod and yabbies paired with local wines add to the authenticity of the experience.
His career has included working on rivers in the Australian Capital Territory, Kakadu National Park, the Murray-Darling Basin, international rivers and wetlands in his role as Manager of Banrock Station, governance and leadership roles in nature conservation, the automobile industry, the arts, local tourism and a stint on the board of Ecotourism Australia.