Dr Sally Driml
Lecturer and Researcher, Tourism Discipline, UQ Business School, The University of Queensland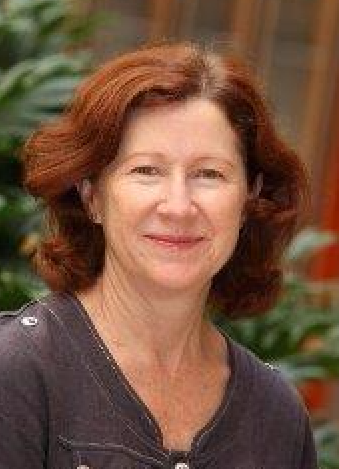 Abstract
Queensland's National Parks: an economically important tourism resource
A collaborative project between the University of Queensland and the Department of Environment and Science has shed light on the considerable economic value to the state provided by tourism to Queensland's national parks. This is important in establishing an economic value for a resource that is generally free to enter and so has no obvious market value.
Economic value was established using two well accepted economic approaches. First, we found that a large proportion of visitors deliberately planned their visit to a national park before they left home, and many rated the national park as an important destination. Counting those visitors only, we measured their expenditure in the region surrounding the national park. This expenditure was then interpreted in terms of contribution to Gross State Product and employment supported.
The second economic approach was to estimate the non-market value of consumer surplus accruing to visitors over and above the cost to them of visiting national parks. When extrapolated into the future as an 'asset value' – this runs into the billions of dollars. Given these economic values, what do they say about Queensland's investment in national park visitor management? The benefit cost ratios of visitor economic benefits to cost of park management show significant positive ratios, even under the most conservative of scenarios.
The research included four case study national park areas in representative tourism regions — comparisons across these four destinations demonstrate similarities and differences between sites.
Presenting with Assoc Prof Richard Brown.
Abstract
Co-presenter of: Learning from Success: two Malaysian community based ecotourism case studies
Presenting with Dr Marcus Curcija and Dr Noreen Breakey.
Communities face numerous challenges when implementing community based ecotourism (CBE). As a result, projects often do not deliver on the planned or anticipated community and environmental outcomes. To understand how communities could mitigate negative impacts, increase the benefits, and create 'successful' outcomes, two CBE case studies were selected within Malaysia. The locations were chosen to derive insights based on a comparative analysis and interviews were conducted with community, government, NGO, academic, and private industry stakeholders.
Case Study Sabah is a 'successful' CBE destination and Case Study Sarawak is an 'emerging' destination. The classification of 'successful' is used as the CBE is self-sustaining and generating numerous positive outcomes. 'Emerging' recognises that the community is receiving visitation and some economic benefits for some community members; however, ongoing issues are limiting poverty alleviation, community involvement, and environmental sustainability.
A key difference between the cases was that Case Study Sabah had successfully implemented the planned 'Five CBE Development Phases': Research, Exposure, Brainstorming, Detailed Planning, and Operations. These can be adopted to develop a community's capacity for economic development through CBE. Furthermore the case study research, in conjunction with the broader CBE study, identified 'Six Main Requirements for Positive CBE Outcomes' which aim to create 'Successful' CBE destinations: proper implementation of planning is necessary, dedicated leadership must remain diligent and support participation, the community's goals and benefit scheme should be reviewed systematically, successful CBE takes time, the funding process must enable the empowerment of the community, and partnerships and networks need to be utilised.
Biography
Sally Driml holds a PhD in environmental economics and is a lecturer and researcher in Tourism at the UQ Business School, The University of Queensland, Australia. She is currently applying her economic skills to tourism research, including tourism in protected areas. She has published on economic values of visitor use of protected areas including Australian World Heritage Areas, the Great Barrier Reef, the Wet Tropics WHA, and Queensland National Parks. Prior to joining the University of Queensland, Sally had extensive experience in working in government in economic analysis, environmental policy development, and tourism planning and development for destinations and communities.