Dr Matt Curnock
Social Scientist, CSIRO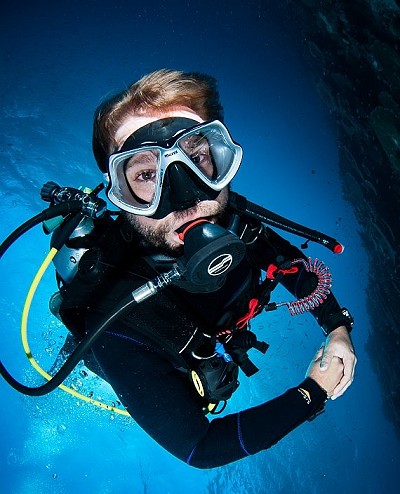 How do we Assess and Monitor Aesthetic Values of the Great Barrier Reef?
They say that "beauty is in the eye of the beholder," but can the aesthetic values of a place be measured and monitored in an objective, scientific way? Aesthetic beauty is a major driver of tourist visitation to natural areas, and it forms a part of the selection criteria for the Great Barrier Reef's World Heritage listing. However, identifying reliable indicators for monitoring aesthetic values –to help Reef users and managers maintain or enhance those values– has been an ongoing challenge. In this presentation, we describe our research and key findings that are contributing to the development of an Aesthetics Long-Term Monitoring Program (ALTMP) for the Great Barrier Reef. We report on three phases of work: (i) identifying statistically robust indicators of coral reef aesthetics in photographs, via online surveys of 1400 Australians, (ii) accounting for inter-observer biases and establishing levels of confidence in data contributed by non-experts (e.g. tourists), and (iii) engaging extensively with end-users and stakeholders to define the objectives, data curation, and reporting needs for ALTMP. The program design also aims to incorporate A.I. analyses of Reef imagery (see abstract by Susanne Becken et al.) alongside human assessments. The benefits and opportunities offered by ALTMP will include greater engagement with and between tourists, tourism operators, local residents, citizen science groups, research institutions and Reef managers, in their collective efforts to restore and maintain the aesthetic and other social-ecological values of important places and habitats throughout the World Heritage Area.
Biography
Matt is a social-environmental scientist with the CSIRO, based in Townsville. His research career over the past two decades has included numerous ecotourism, wildlife management, and Great Barrier Reef-related projects.