Kauahi Ngapora
General Manager, Whale Watch Kaikōura, New Zealand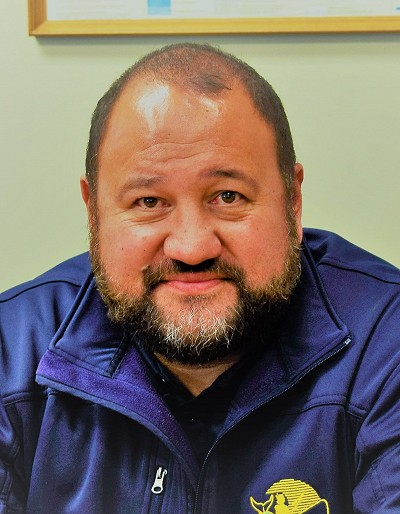 Biography
Ngāi Tahu (Ngāti Kuri), Waikato-Tainui (Ngāti Hauā/Ngāti Mahanga)
Kauahi is General Manager of Whale Watch Kaikōura (WWK) one of New Zealand's leading and most recognised Māori tourism experiences and a multi-national and international award winning nature-based tourism company. Kauahi was first employed by WWK as a fifteen-year-old. He has moved through the ranks from his entry role as a caregiver (spew bucket emptier) rising to learn all facets of the business to guide, guide trainer, skipper, skipper trainer, supervisor, frontline manager and Chief Operating Officer. He considers himself a proud product of the tourism industry, apart from his first paid job which was mowing the lawns at Takahanga Marae he has developed through the tourism and maritime industry's.
When Kauahi was promoted to lead the organisation back in late 2009 it was a challenging time and the tourism industry as a whole was entering an uncertain period with the on-going repercussions of the global financial crisis. These effects were further exacerbated regionally by the Christchurch Earthquakes in 2010/11, and then the 2016 Kaikōura Earthquake occurred which effectively halted operations and severely impacted tourism across the Kaikōura district. Despite a succession of significant economic shocks Kauahi has provided exemplary leadership, dedication and drive to help ensure the business continued to trade on through successfully particularly when responding to the impacts of the Kaikōura Earthquake, and now driving the effort to fully recover the business which has been through one of its most challenging periods since it was established in 1987. Kauahi is also a Director on the Tourism New Zealand and Tourism Industry Aotearoa boards, a Member of the Ministerial Advisory Committee the Kaikōura Marine Guardians, a panel member of the Governments Tourism Infrastructure Fund and a Trustee of the Marlborough-Kaikōura Trail Trust.
Kauahi was awarded the Outstanding Māori Business Leader Award at the 2018 University of Auckland's Aotearoa Māori Business Leaders Awards.