Janine Kitson
Member, Gardens of Stone Alliance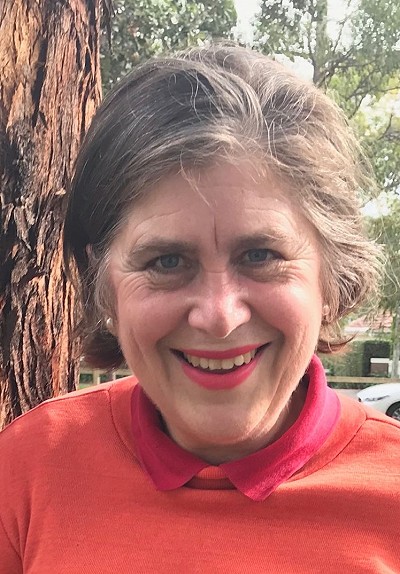 Abstract
Lithgow's Gardens of Stone: 'Destination Pagoda'
Yindya-ma-rra Nganga-dha Walawalang Malang, "Respect, look after this stony rock place" continues to resonate through this ancient landscape in Wiradjuri Country, known as the Gardens of Stone, home – ngurung – to Wiradjuri people.
The Gardens of Stone, located on the western edge of NSW's Greater Blue Mountains World Heritage Area, provides the opportunity to become a geotourism and cultural destination because of its fragile sandstone pagoda landscape - 39,000 ha of deep canyons, towering cliffs, upland swamps and endangered flora and fauna.
In March 2019 the Gardens of Stone Alliance (Colong Foundation for Wilderness, Blue Mountains Conservation Society and Lithgow Environment Group) launched the visitors plan 'Destination Pagoda' on how Lithgow could be transformed into a world class geotourism destination. This plan hopes to relieve the emerging over tourism problem currently plighting the Greater Blue Mountains World Heritage Area.
This exciting opportunity begins at the gateway through Wiradjuri country in NSW's Central West. It outlines how the regional town of Lithgow, surrounded by spectacularly scenic landscapes, can provide a sustainable economic future for its workers, community and environment. Importantly it can enhance the cultural values of Wiradjuri Country and empower Wiradjuri people.
'Destination Pagoda' affirms how Lithgow's Gardens of Stone can become a world-class geotourism and cultural destination, with its significant natural and cultural heritage. It offers a vision on how to create an iconic, must-see geotourism destination, two hours away from Sydney. It incorporates strong cultural and community engagement, as well as enabling the continuation of existing primary industry activities.
Presenting with Sharon Riley.
Biography
Janine Kitson is an environmental educator who has been actively involved in supporting the protection of NSW's natural and built heritage through her work with many of NSW's key environment groups including the Colong Foundation for Wilderness, National Parks Association of NSW and the National Trust (NSW).
Janine has been awarded the Ryde-Macquarie Teachers Association Life Membership (2015) and NSW Teachers Federation Life Membership (2016); National Parks Association of NSW's Allen and Beryl Strom Award (2016). Following her term as a local government councillor she was awarded the North Shore Times Community Medal for Conservation & the Environment (2010).
Janine is now teaching in adult education, at the Workers Educational Association and the University of 3rd Age in Sydney. In January 2019 Janine was invited to be the guest speaker at the 2019 National Council of Women (NSW)'s Australia Day Awards luncheon held at the NSW Parliament House Dining Room.