Jana Hazelman
A/Director, Reef Stewardship, Great Barrier Reef Marine Park Authority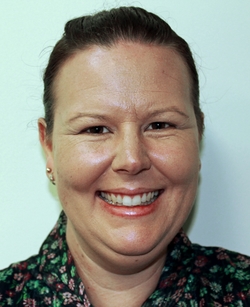 Abstract
A World's Best Example of Protected Area Ecotourism: the Great Barrier Reef High Standard Tourism Operator Program
The Great Barrier Reef Marine Park Authority has been recognising and rewarding tourism operators within the Great Barrier Reef Marine Park that adopt high standards for protection, presentation and sustainability. These standards enhance environmental protection, reef resilience and tourism sustainability. The High Standard Tourism Operator Program was introduced in 2003 and now in its 16th year the Great Barrier Reef Marine Park Authority is reflecting on its history and successes and reviewing areas and opportunities for improvement.
Eco-tourism Australia independently assess and certify Great Barrier Reef tourism operators that operate to a high standard in the Marine Park, with the majority of visitors to the Great Barrier Reef travelling with Eco-certified operators. Jana Hazelman will share some insights into the program and how it is managed.
Biography
Jana was inspired to pursue a career in Tourism and Environmental Management through her studies at James Cook University where she completed a Bachelor of Tourism Management. After completing her degree she started work at the Great Barrier Reef Marine Park Authority where her passion for the environment grew and has pathed the way for the direction of her career. After working at GRBMPA for a couple of years, Jana and her now husband moved overseas to explore other cultures and traveled throughout Europe for 2 years. After returning home, she recommenced working in the Environmental Management field with a clear focus on protecting the Great Barrier Reef. Of particular interest, Jana worked with parts of the agricultural industry delivering on ground grants directed at reducing their impact on the reef through different change management systems. Jana has a wealth of experience in community and stakeholder engagement, as she believes this builds a foundation of respect and trust and that good communication is the key to success.
Jana is currently back working at the Great Barrier Reef Marine Park Authority as the Project Manager Reef Stewardship. Jana is new to this position having started in October this year. She is ready for the challenges this new role will bring about and excited to see what changes will come from them.