Fuchsia Sims
Co-Founder, Adventure Junky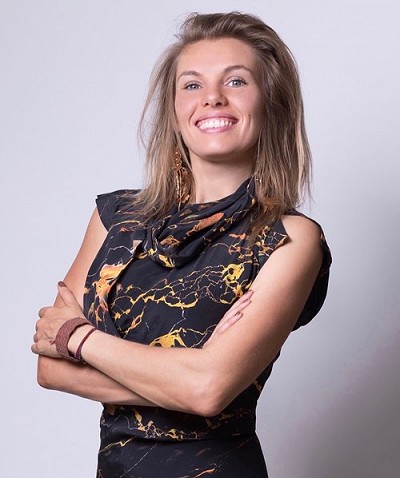 Abstract
The Millennial Mindset: can we harness it to combat overtourism?
With almost 4 million travellers crossing international borders every day – a number set to double by 2030 – we have to ask whether our environments and cultures are resilient enough to withstand the stampede?
Overtourism not only threatens the very people and places we love to visit, but our entire industry and planet's wellbeing - cultural erosion, climate change, plastic waste, irreversible species and habitat loss are just some of the serious side effects that are happening right now.
We're at a critical turning point, without radical change and a united vision a Tourism Apocalypse could be on the horizon.
While the travel industry at large must shift its mentality from growth to yield and become more accountable of its impact, critically so too must the traveller.
There is hope. In this engaging and insightful talk Fuchsia unpacks the Millennial Mindset - now the largest, highest earning, socially competitive, travel addicted and environmentally conscious demographic on Earth - their decisions will shape the future of travel for decades to come…
So we better understand their drivers and motivations to be in a position to nudge them towards the experiences that are 'high' on experience and 'low' on impact.
When managed well tourism is a powerful force - it,creates jobs, attracts investment and drives infrastructure development. Sustainable travel practices can improve livelihood, education levels and quality of life for local people. It can also refocus energy and action towards conservation, and help to preserve cultural traditions.
It's our collective responsibility to protect the world in which we love to explore. Together let's ensure there is a diverse and thriving planet for many generations to come.
Biography
By age ten, Fuchsia had visited 30 countries and knew how to say 'I'm a vegetarian' in 12 languages. After school she ran away to the jungles of Costa Rica, where she worked as a river guide, helping troubled youth re-build their self-esteem.
Having spent the past decade juggling marketing and mountains, Fuchsia has found her calling as co-founder of the Adventure Junky App – Earth's Sustainable Travel Game.
In 2019 Fuchsia embarked on a PhD expedition, her focus: AI enabled Adventure Travel to help adventurers create a more positive personal impact.
With literally billions of travellers circling the planet every year, Fuchsia and her team are on a mission to transform the future of adventure travel and enhance the overall wellbeing of our planet and society.
In July 2017 Adventure Junky became a B Corp, so they really walk the talk.