David Morgans
Strategic Projects Director, Tourism and Events Queensland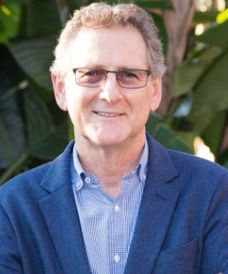 Abstract
Evolving the Future of Nature-Based Tourism in Queensland
Where are global travellers going for nature-based experiences and what can we learn from these experiences? This was one of many questions we asked when looking at the future of nature-based tourism in Queensland. Insights are showing that more and more nature-travellers not only want to be 'guilt free' when they travel but they also care about making a difference while on holidays, and for many that also means they want to engage in experiences that are more hands-on and present nature through cultural lens. So how can the Queensland tourism industry respond to these trends and ensure our tourism offering continues to meet and exceed visitor expectations.
Presenting with Diana Mulholland.
Biography
David Morgans is Strategic Projects Director at Tourism and Events Queensland. David is responsible for guiding the corporation's strategic direction in tourism product and experience development, destination management and the development of key experience sectors. David has held a number of senior management positions since he joined TEQ in 1997 and his career over the last nearly 40 years has seen him specialise in tourism experience and destination management, ecotourism, Indigenous tourism, sustainable tourism, environmental and regional planning, and protected area management.