Alysia Brandenburg
Director, Ecotourism Australia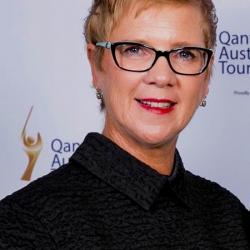 Biography
Alysia has been in the tourism and hospitality industry since her teens, working in the family country hotel in Dimboola, Victoria. Since then Alysia has developed a passion and career in tourism in regional communities, grounded in the realities of small business, competitive marketplaces, changing labour needs and quality customer service. Alysia holds a Masters of Tourism from Monash University, is a Victorian Tourism Award Judge and has worked for multiple entities including resorts, tourism boards, membership-based associations and state governments. She is a personal member of Ecotourism Australia and VTIC.
Alysia has a passion and expertise for engaging with the industry sector in a collaborate manner, particularly focused on sustainable destination planning, accessibility and visitor experience development. She was the architect of award-winning tourism initiatives during her career at Parks Victoria and developed and delivered tour operator reforms to reduce red tape, promote resilience and create enabling environments for operators. Alysia is a strong advocate for accreditation programs and industry standards and champions the importance of maintaining quality standards, compliance activities and skills training. She has a personal commitment to the promotion of the health benefits of engaging with nature and is dedicated to experience development that connects visitors with people, place and storytelling in a sustainable manner.
Alysia has served on numerous tourism organisations, including being Chairman of Yarra Valley and Dandenong Ranges Campaign Committee and TAPAF. She demonstrates strong leadership attributes in governance, financial accountability, strategic planning and membership value. Since leaving Parks Victoria recently, after 19-year career culminating in the senior position of Tourism Manager, Alysia has been working with World Urban Parks, supporting the International Parks and Leisure Congress 2018 in a volunteer capacity.
She is highly regarded as a tourism specialist and industry leader, has a great team spirit, sense of humour and capacity to work together to progress concepts to reality.